The Louvre is among a number of French cultural institutions and monuments that are turning off their lights in an attempt to reduce soaring energy costs





Tom Anstey | Planet Attractions | Oct 03, 2022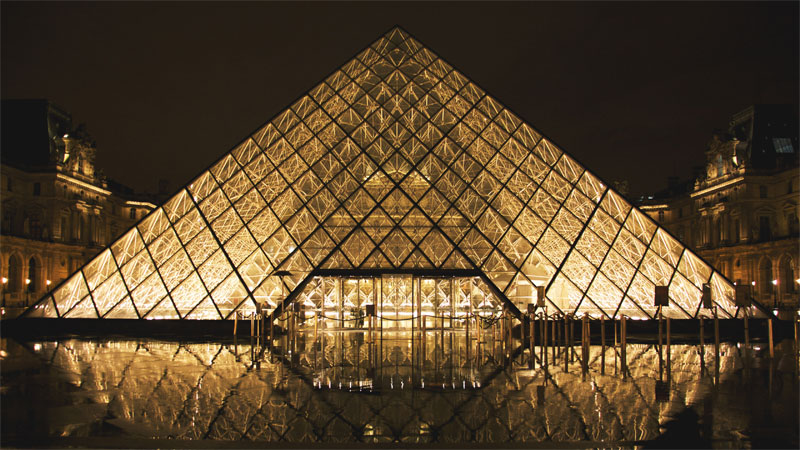 The Louvre is one of a number of institutions across France that are turning off their lights in an attempt to save energy 1 credit
Paris' iconic Louvre has joined the Eiffel Tower and the Musée d'Orsay in turning off its lights early in a bid to tackle soaring energy costs as part of a government program.

The Louvre is among a number of major cultural institutions in France to turn off the lights earlier than usual, with the museum's iconic glass pyramid now going dark every night at 11 p.m. instead of 1 a.m. morning.
Announced by French Culture Minister Rima Abdul Malak, the restriction came into effect last month and will continue for the foreseeable future.
In his announcement, Malak also urged cultural institutions across the country to adopt energy-saving methods, such as switching to LED bulbs.
"We are going to turn off the Louvre pyramid earlier, starting tonight. … We will also turn off the facade of the Palace of Versailles," she said, speaking to the media about what was described as "energy sobriety".
"It is important to mobilize citizens, but what is important is to work concretely on how to act for the ecological transition in our museums, in our theaters, in our cinemas, in all cultural places in France", she added.
Paris' energy bill is expected to reach 90m euros ($88.2m, £79m) in 2022, an increase of 35m euros ($34.3m, 30.7m pounds sterling) compared to 2021.
Last month, it was also announced that the Eiffel Tower's 20,000 light bulbs would turn off at 11:45 p.m. instead of 1 a.m. At this time of day, said French Mayor Anne Hidalgo, most tourists have left the national monument.
Elsewhere in Germany, the cities of Munich and Hanover have cut off hot water to city-run buildings and recreation centers. Ornamental lights that adorn city landmarks are also being turned off to cope with soaring electricity costs.