Triotech has reached an agreement with Puy du Fou Asia which will see the dynamic attractions specialist supply several attractions to the next SAGA attraction in Shanghai





Lauren Heath Jones | Planet Attractions | Sep 22, 2022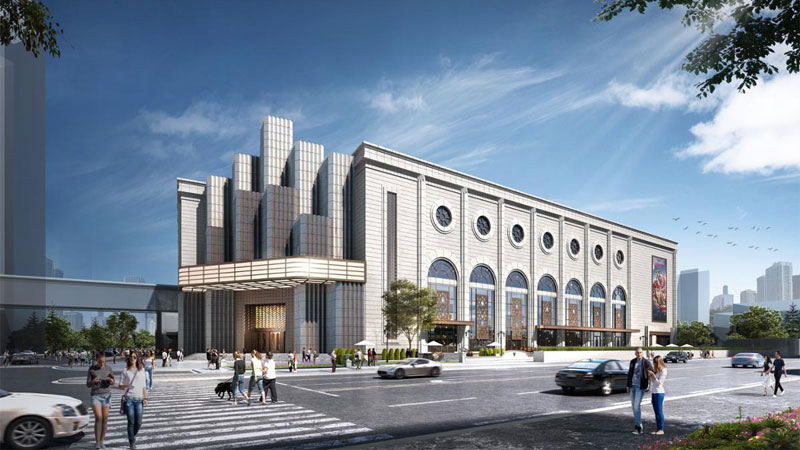 SAGA Shanghai is set to open at the Everbright Convention & Exhibition Center in 2023 Credit: Puy du Fou Asia
Triotech has announced a major new partnership with Puy du Fou Asia which will see the dynamic attractions specialist deliver several key experiences for its upcoming SAGA project in China.

Under the agreement, CL Corps, the European division of Triotech, will design and build seven dynamic platforms that simulate the motion of a train to transport guests back in time to the 1930s. Special effects and media will be used to further immerse visitors in the experience.
The rigs will also include Triotech's pneumatic motion technology, which has already been used to mimic aircraft movements at a WWII museum in France.
Commenting on the partnership, Triotech President and CEO, Ernest Yale, said: "Le Puy du Fou is clearly a leader in its segment. They have a unique offering and are simply unmatched at what they do. We are delighted to work with this world-class organization.
Shanghai Saga
Scheduled to open in early 2023, the SAGA concept is a walk-through experience that will take guests on an immersive journey back in time to the 1930s.
The attraction was developed in partnership between Puy du Fou Asia, CYTS, a subsidiary of the Everbright group, and Shanghai Xuhui Urban Renewal.
Occupying 40,000 square meters (430,556 square feet) inside the Everbright Convention and Exhibition Center in Shanghai's Xujiahui district, the attraction will offer 26 possible routes to explore and, when open, will accommodate up to to 3,500 visitors per day.
Expansion
SAGA Shanghai is part of an ambitious expansion that has already seen Puy du Fou launch several new operations around the world, including Puy du Fou España in Toledo, Spain, as well as announce new projects in the United States.
President of Puy du Fou, Nicolas de Villiers said: "We are proud that our new SAGA concept is coming to Shanghai. This new ultra-immersive concept in the heart of the city illustrates our ambition to innovate and offer new sensations to the world.